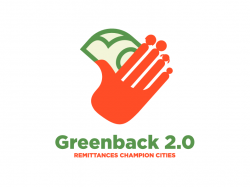 Greenback 2.0 will be officially presented in Montreuil on October 28, during a meeting organized by the World Bank in partnership with the City of Montreuil and the Ministry of Foreign Affairs and International Development.
The meeting will allow key stakeholders - representatives of migrant communities, entities working with migrants and market players - to exchange views on the topic of remittances and identify action to be implemented in Montreuil.
The World Bank will also present the results of a survey on remittances conducted with the Research Institute for Development (IRD), which covered Malians, Ivorians, and Algerians living in Montreuil.
--
Le projet Greenback 2.0 sera officiellement lancé à Montreuil le 28 octobre 2014, à l'occasion d'une rencontre organisée par la Banque Mondiale, en partenariat avec la Mairie de Montreuil et le Ministère des Affaires étrangères et du Développement international. Cette rencontre permettra aux principaux acteurs concernés – représentants des migrants, entités travaillant avec les migrants ainsi que prestataires de services de transfert- d'échanger sur le sujet des transferts d'argent, afin de dégager des pistes d'actions à mener à Montreuil. La rencontre sera également l'occasion de dévoiler les résultats d'une enquête réalisée par la Banque Mondiale par l'intermédiaire de l'Institut de Recherche pour le Développement (IRD) sur les transferts d'argent réalisés par les habitants de Montreuil vers le Mali, la Côte d'Ivoire et l'Algérie.